Checkout our latest Flighthead Mini 3 including Russian Arm Mini & Scissor Crane at IBC!
Hall 11 - Booth G74 - Supported by Lexus Amsterdam
IBC2014 is the essential global meeting place for everyone engaged in creating, managing and delivering the future of electronic media and entertainment technology and content. Featuring an influential conference and world-class exhibition, IBC immerses 52,000+ professionals from 170 countries in an unrivalled experience which affords you the chance to trade and educate, to debate and connect, to challenge, strategise and innovate with the very companies and leaders shaping the market. Join us in Amsterdam this September. Conference 11 – 15 September Exhibition 12 – 16 September.
Checkout our latest Flighthead Mini 3 including Russian Arm Mini & Scissor Crane at Cinec!
Supported by Nissan

The cinec aims at everybody who is engaged in the field of the moving image and displays established as well as new developments in Creation, Acquisition, Camera Technology, Camera Support/Grip, Lighting, Sound, Postproduction, Animation and Visual Effects, Stereo 3D, Archiving, Distribution, Projection and Equipment/Accessories. Further exhibitors are Service Providers, Trade Magazines and Organisations. The next cinec will take place from 21st - 23rd September 2014 (Attention, now Sunday - Tuesday).
Film Dynamics is specialized in stabilized camera support systems. We're based in Amsterdam and operate around the globe.
Our camera services ensure rock solid stable pictures for any type of production. Whether you need us to film at high speed, on land, water or from a bird's perspective. With gyro stabilized 3-axis camera support and a fleet of platforms we provide an efficient solution that suits your needs!
Platforms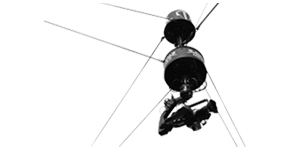 Eaglecam is the first Dutch cablecam system for stabilized and three dimensional camera movements, creating unique perspectives for registration of (sporting) events, concerts and film. Eaglecam is capable of flying compact broadcast camera's to full size stereoscopic rigs. Read More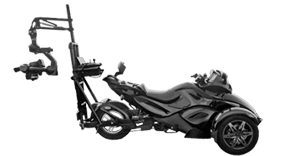 The Can am Spyder has a single rear drive wheel and two wheels in front for steering that provides more safety and stability than a motorcycle. We have modified the back mount so that a shockaborber with Flighthead Mini or Portocam can be attached.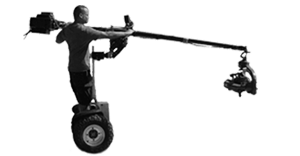 Portocam
Handsfree Transporter
Portocam consists of a portable camera crane and a remotely operated Flighthead Mini. It can be used in multiple configurations such as on a tripod or any vehicle including our Handsfree Transporter (Segway) or Can Am Spyder(cam).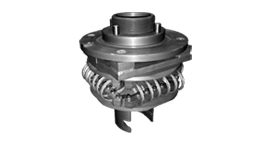 Universal Spring Mount
Mitchell to Flighthead Mini
When your production requires camera stabilization we can provide the Flighthead Mini as stand-alone service. Whether your platform is a multi-dimensional cable cam, helicopter, jet boat or tracking vehicle with speedrail or crane; if there is a Mitchell base, we can mount the Flighthead Mini safe and secured.